VEGETERIANE
PENNE ALLA VODKA

$29

Spanish onion sautéed with clarified butter, cherry tomatoes and flamed in With 50ml of ABSOLOUT vodka serve with rose sauce.

PENNE ALL' ARRABBIATA

$26

Penne with sautéed garlic, onion and olives tossed in spicy tomato sauce.

TORTELLACCI

$36

Spinach and ricotta ravioli sautéed with mushroom, gorgonzola in rose sauce served in bed of spinach

PASTA AL BASILICO

$28

linguine pasta with sautéed button mushrooms, snow pea, baby corn, carrots and basil pesto cream sauce.

FETTUCCINE PRIMAVERA

$32

Grilled zucchini, eggplant and mushrooms with rose sauce served with fettuccine pasta .

SPAGHETTI AGLIO E OLIO

$24

Spaghetti sautéed with extra virgin olive oil, garlic chili flakes,shitake and capsicum served with basil and parsley

TRUFFLE PASTA

$39

Selection of wild mushrooms sautéed with garlic and mix with black truffle and fettuccine pasta served with wild Rucola Salad.

PARMIGIANA

$29

Grilled eggplant layered with homemade tomato sauce, mixed cheese and basil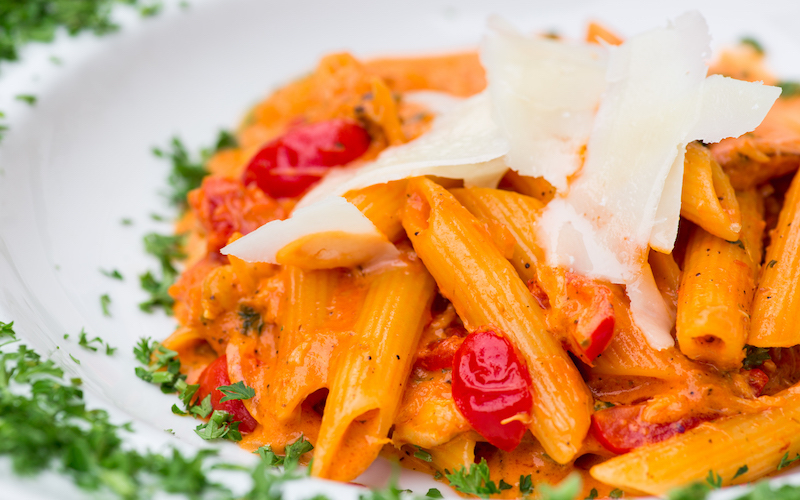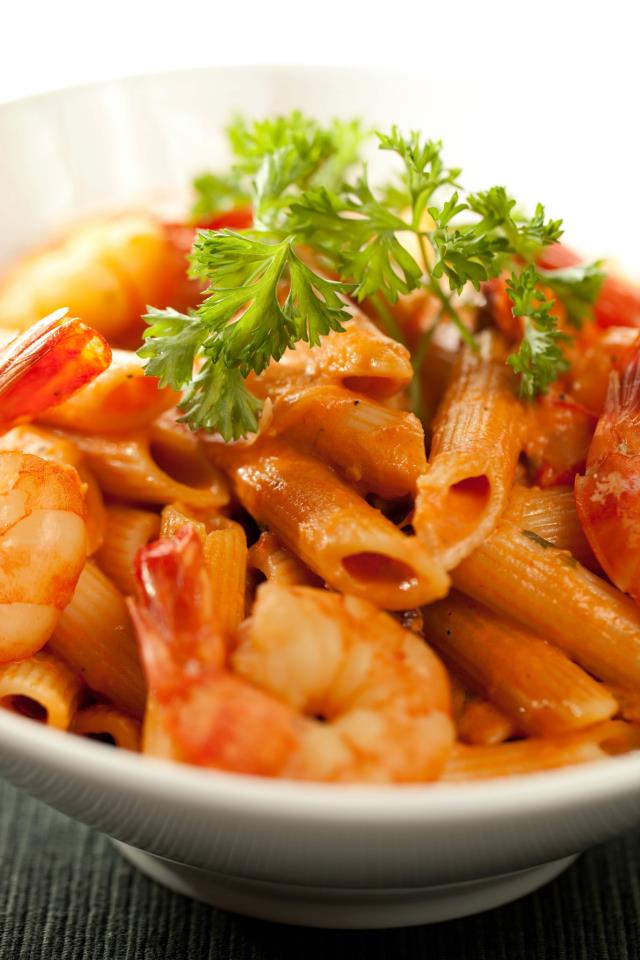 LE PASTE
LINGUINE SAMBUCA

$29

Sautéed onion and chili in rose sauce flamed in 50ml of Italian Sambuca.

HARSHA'S PASTA

$28

Linguine pasta with chicken sausage and beef peperoni in spicy marinara sauce with basil and parsley, made from our valued guest named HARSHA

SPAGHETTI ALLA BOLOGNESE

$24

Spaghetti with minced beef in classic Bolognese sauce, finished with parmesan.

PASTA AL FORNO

$28

Penne pasta with cooked ham, onion and tomato sauce, baked with mozzarella.

LINGUINE TANDOOR

$32

Linguine pasta with spicy tender strips of tandoor chicken, and onion tossed in rose sauce.

SPAGHETTI ALLA CARBONARA

$24

Spaghetti pasta tossed in a white wine egg cream sauce topped with crispy bacon.

LASAGNA

$28

Classic minced beef, Bolognese sauce in layer of pasta and baked with parmesan.

CANNELLONI

$32

Cooked ham, minced beef, ricotta cheese, parmesan, basil mixed stuffed in cannelloni pasta with béchamel sauce.
LE PASTE
TORTELLI CRAB AND LOBSTER

$38

Crab and lobster tortelli ravioli sautéed with onion and garlic in rose sauce.

FETTUCCINE BOSCAIOLA

$36

Button mushrooms sautéed with garlic, cooked ham, mixed cheese white cream sauce served with Fettuccine Pasta.

SPAGHETTI ALLA MUSSELS

$32

New Zealand half shelled mussels' sautéed with garlic, onion, parsley, chili, in Napolitano sauce,topped with fresh parsley.

LINGUINE VONGOLE

$29

Live clams slowly simmered with white wine sauce, garlic, parsley and fresh basil leaves In linguini pasta and topped with tomato concasse.

SPAGHETTI ALLA PUTTANESCA

$32

Italian anchovies sautéed with garlic, herbs, olives, chilli flakes,cherry tomato,sun dried tomato and tomato concasse.

PROSCIUTTO PASTA

$32

Aged Parma ham sauteed with garlic, onion cherry tomato in spicy white wine sauce and baby spinach

MISTO DI MARE CACCIATORE

$39

Baked paper-wrapped pasta with slipper lobster, tiger prawns,calamari rings,dory and mussels with white wine tomato sauce.