VEGETERIANE
PENNE ALLA VODKA

Spanish onion sautéed with clarified butter, sun-dried tomatoes, and flamed in With 50ml of ABSOLOUT vodka serve with rose sauce.

PENNE ALL' ARRABBIATA

Penne with sautéed garlic, onion, and olives, tossed in spicy tomato sauce.

TORTELLACI

Spinach and ricotta ravioli sautéed with mushroom, gorgonzola in rose sauce served in bed of spinach

PASTA AL BASILICO

Spaghetti with sautéed mushrooms and asparagus in basil pesto cream sauce.

FETTUCCINE PRIMAVERA

Grilled zucchini, eggplant and mushrooms with rose sauce served with fettuccine pasta .

SPAGHETTI AGLIO E OLIO

Spaghetti sautéed with extra virgin olive oil, garlic chili flakes,shitake and capsicum served with basil and parsley

TRUFFLE PASTA

Selection of wild mushrooms sautéed with garlic and mix with black truffle and pasta served with wild Rucola Salad.

PARMIGIANA

Grilled eggplant layered with homemade tomato sauce, mixed cheese and basil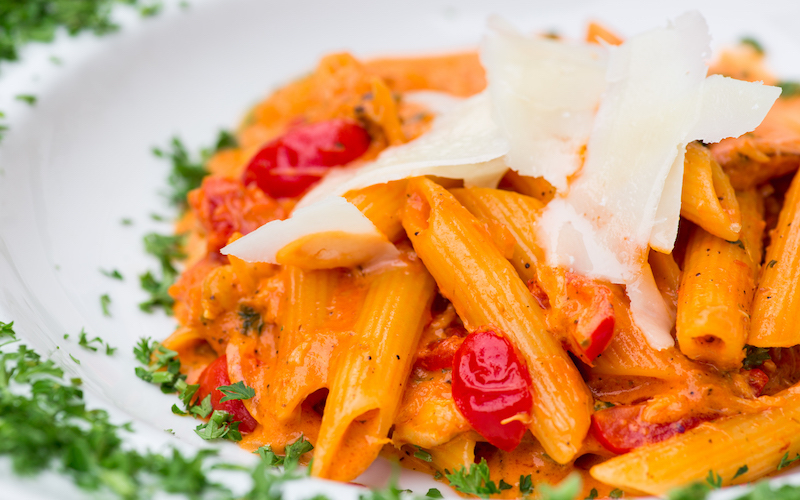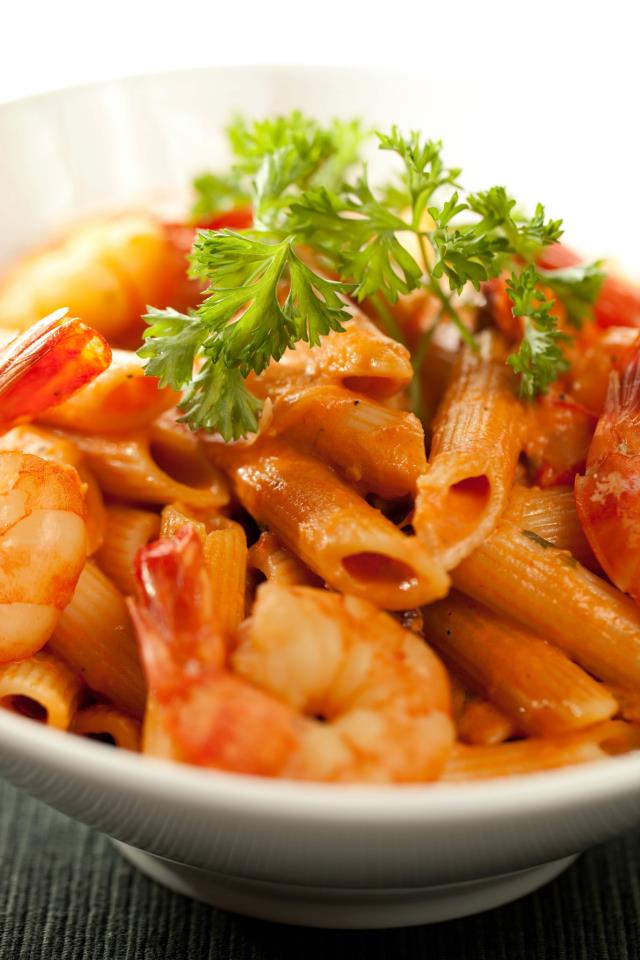 LE PASTE
LINGUINE SAMBUCA

Sautéed onion and chili in rose sauce flamed in 50ml of Italian Sambuca.

HARSHA'S PASTA

Linguine pasta with chicken sausage and beef peperoni in spicy marinara sauce with basil and parsley, made from our valued guest named HARSHA

SPAGHETTI ALLA BOLOGNESE

Spaghetti with minced beef in classic Bolognese sauce, finished with parmesan.

PASTA AL FORNO

Penne pasta with cooked ham, onion and tomato sauce, baked with mozzarella.

LINGUINE TANDOOR

Linguine pasta with spicy tender strips of tandoor chicken, and onion tossed in rose sauce.

SPAGHETTI ALLA CARBONARA

Spaghetti pasta tossed in a white wine egg cream sauce topped with crispy bacon.

LASAGNA

Classic minced beef, Bolognese sauce in layer of pasta and baked with parmesan.

CANNELLONI

Cooked ham, minced beef, ricotta cheese, parmesan, basil mixed stuffed in cannelloni pasta with béchamel sauce.
LE PASTE
TORTELLI CRAB AND LOBSTER

Crab and lobster tortelli ravioli sautéed with onion and garlic in rose sauce.

FETTUCCINE BOSCAIOLA

Button mushrooms sautéed with garlic, cooked ham, mixed cheese white cream sauce served with Fettuccine Pasta.

SPAGHETTI ALLA MUSSELS

New Zealand half shelled mussels' sautéed with garlic, onion, parsley, chili, i Napolitano sauce,topped with fresh parsley.

LINGUINE VONGOLE

Live clams slowly simmered with white wine sauce, garlic, parsley and fresh basil leaves In linguini pasta and topped with tomato concasse.

SPAGHETTI ALLA PUTTANESCA

Italian anchovies sautéed with garlic, herbs, olives, chilli flakes,cherry tomato,sun dried tomato, tomato concasse.

PROSCIUTTO PASTA

Aged Parma ham sauteed with garlic, onion cherry tomato in spicy white wine sauce and baby spinach

MISTO DI MARE CACCIATORE

Baked paper-wrapped pasta with slipper lobster, tiger prawns,calamari rings,dory and mussels with white wine tomato sauce.