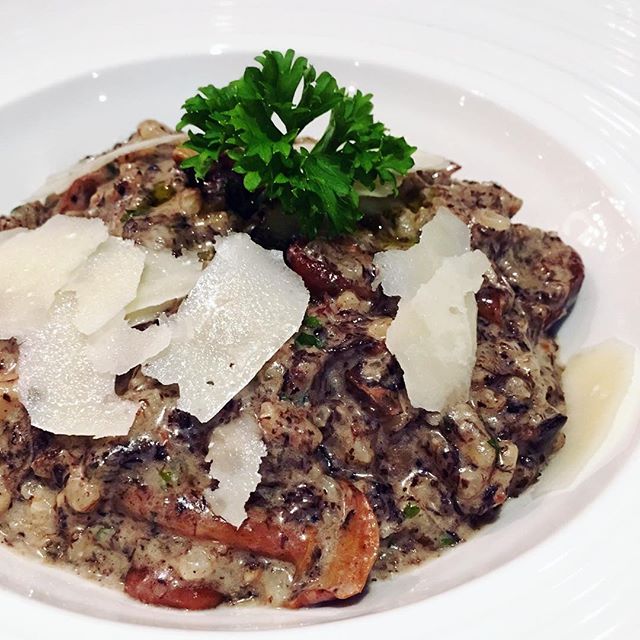 RISOTTO VEGETARIANE
RISOTTO AI FUNGHI

$32

Sautéed forest mushrooms in white wine cream sauce and parmesan with truffle oil.

RISOTTO BASILICO

$32

Asparagus, eggplant and zucchini in basil pesto cream sauce.

RISOTTO DI TARTUFO

$38

Sautéed forest mushrooms and porcine mushroom in truffle cream sauce and parmesan.
RISOTTO CLASSICI
RISOTTO AL NERO

$38

Tiger prawns, calamari and dory in squid ink sauce.