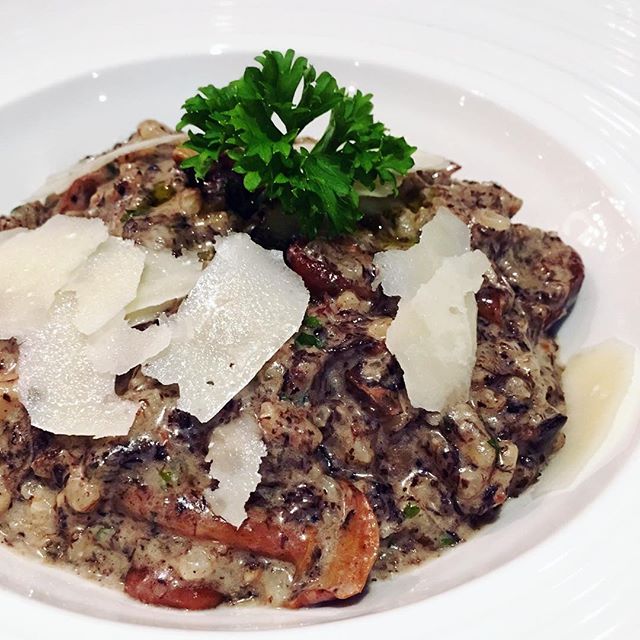 RISOTTO VEGETARIANE
RISOTTO AI FUNGHI

Sautéed forest mushrooms in white wine cream sauce and parmesan with truffle oil.

RISOTTO BASILICO

Asparagus, eggplant and zucchini in basil pesto cream sauce.

RISOTTO DI TARTUFO

Sautéed forest mushrooms and porcine mushroom in truffle cream sauce and parmesan.
RISOTTO CLASSICI
RISOTTO AL NERO

Tiger prawns, calamari and dory in squid ink sauce.